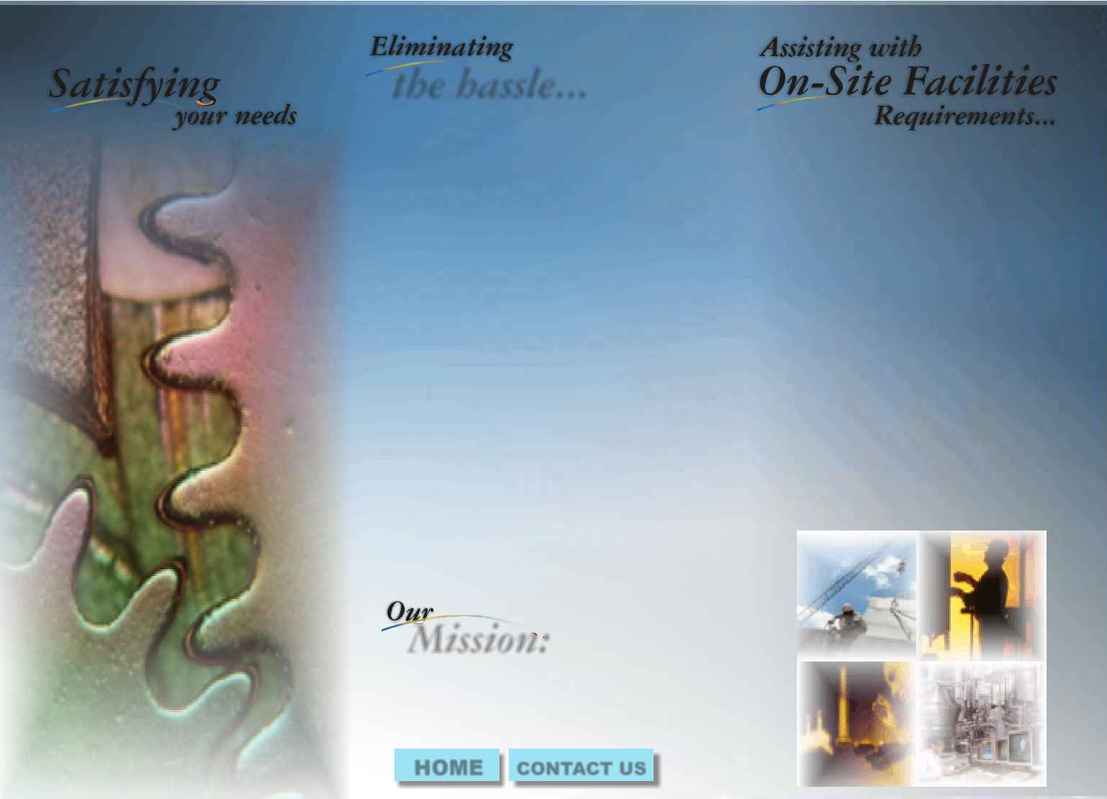 We manage and take on the responsibility for
each employee's work environment needs.
We can either provide you with the
equipment or work with you to find the
optimum arrangement. We will provide:
Facility and workspace consultation
to define specific needs
Temporary facilities, such as on-site
modular buildings or off-site office
space
Planning and coordination of
particular workspace
Furniture, computer workstations
and other project specific equipment
Personnel protective equipment,
such as nomex garments, hard hats,
safety goggles and glasses, and
safety shoes
To meet your requirements and
help you find solutions to all of
your on-site needs.
Mission:
Our
Our
Mission:
Whether it is a single person for a
short time or the coordinated
management of a complete on-site
team, we are here to help you.
We diligently work to fully
understand every element of your
requirements and provide you with
the best resources for the
assignment. We have the skills and
experience to solve your problems.
Our resource base includes:
ENGINEERS
ARCHITECTS
DESIGNERS
CADD
TECHNICAL & PROCESS
SPECIALISTS
PROJECT MANAGERS
CONSTRUCTION MANAGERS
COST ESTIMATORS
PROCUREMENT SPECIALISTS
The employment process can be a
veritable minefield of headaches and
difficulties. We streamline the process for
you and handle all the many details of
researching and recruiting the right
individuals for your assignments. We
customize the process to fit your
requirements. We routinely perform the
following services for our clients:
Extensive background checks
Employment verification and
reference checks
Educational checks
Drug testing
Safety training
Performance evaluations
Salary administration
Benefits coordination
When required, we can also provide on-
site management of our team.
Assisting with
Assisting with
Requirements...
Requirements...
On-Site Facilities
On-Site Facilities
the hassle...
the hassle...
Eliminating
Eliminating
Satisfying
Satisfying
your needs
your needs