Suzuki quick start guide Page 1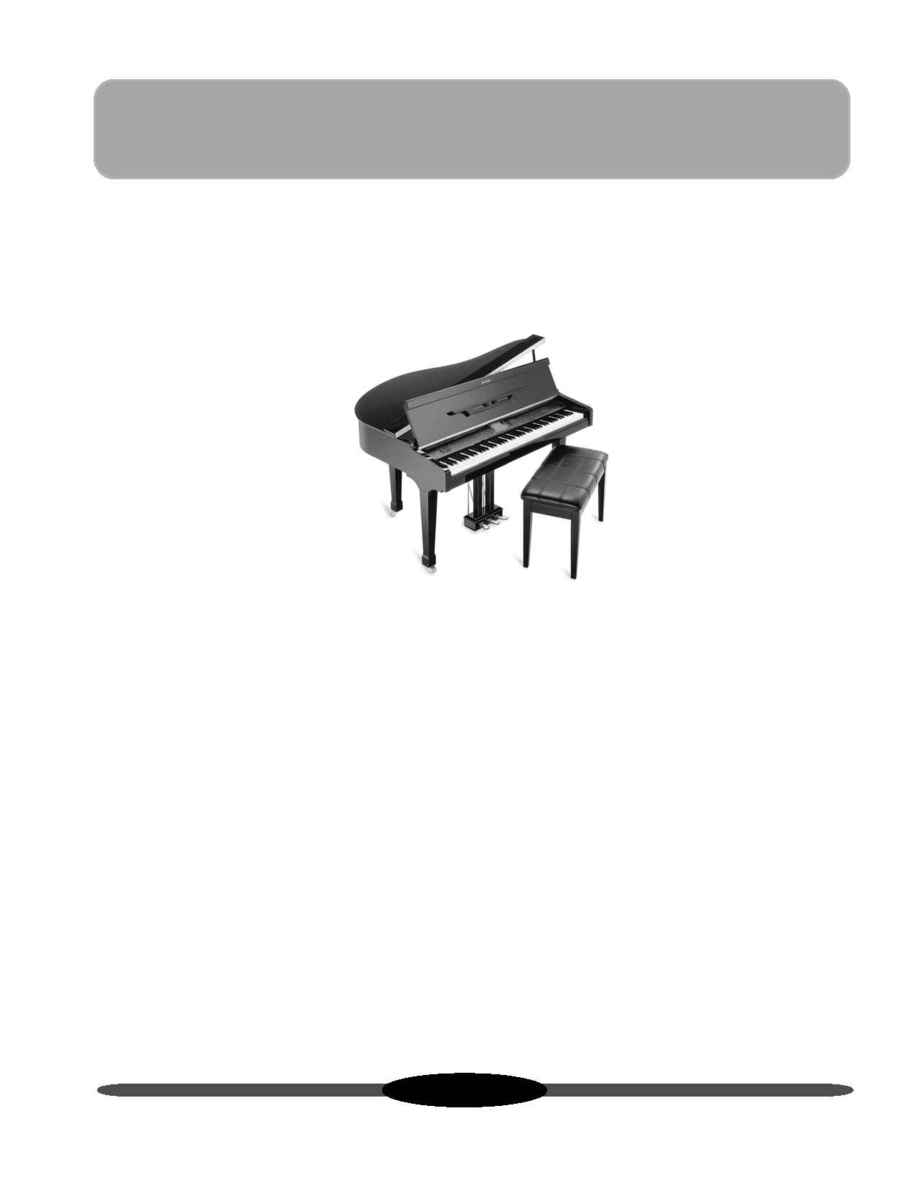 GP-3 Mini-Grand
Digital Piano
QUICK START GUIDE
There are many features and functions contained on your new GP-3 Mini-Grande
Ensemble Piano. In this Quick Start Guide we will show you some of the more commonly used
features, but for complete details on these and all the features and functions of your piano
please refer to your Owners Manual.
If you have any questions regarding this piano,
please call toll free to Suzuki Support at 800-854-1594.
8:00AM to 5:00PM PST - Monday - Friday.
QUICK START GUIDE INDEX
PLAYING THE DEMO SONGS................................ 2
PLAYING SONGS FROM THE FLOPPY DISKS...... 3
BUY OR DOWNLOAD SONGS TO PLAY ............... 4
USING THE LCD SCREEN AND ITS CONTROLS .. 5
SELECTING INSTRUMENT VOICES ...................... 6
PLAYING TWO VOICES SIMULTANEOUSLY.......... 7
SPLITING THE KEYBOARD ................................... 8
SELECTING AND PLAYING AUTO ACCOMP ......... 9
SINGING WITH THE KARAOKE DISKS .................. 11
USING THE MEMORY CARD ................................. 12
SUZUKI