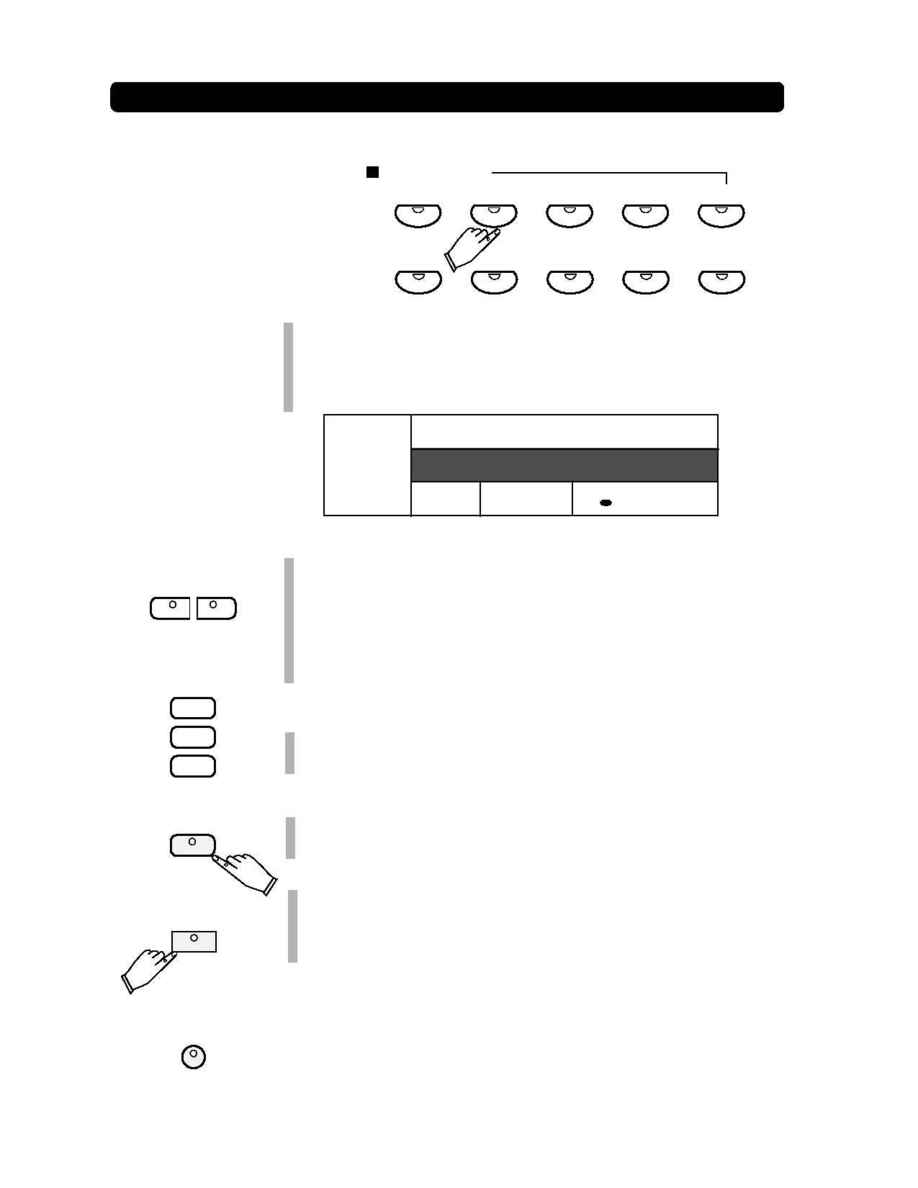 SELECTING A RHYTHM ACCOMPANIMENT
SELECTING A RHYTHM STYLE
1.
Press one of the RHYTHM STYLE Group Buttons.
There are ten Rhythm Style Group Buttons located to the left of the
LCD screen. For demonstration purposes we selected the Bossa
Button. The selected Rhythm Style will appear on the LCD Screen as
shown below.
SELECTING FROM THE 70 DIFFERENT RHYTHM STYLES
2.
You may select a different Rhythm Style Accompaniment in the same
manner as listed on the previous page on how to select and instru-
ment voice. This method is stated again below.
Press your desired Rhythm Styles Button twice and then use the
SCREEN RIGHT, SCREEN LEFT buttons to page through the varied
rhythm style accompaniments, (or you may simply use the Value
Buttons + and - to cycle through the available rhythm styles).
3.
Use the CURSOR buttons to move the highlighted area to the rhythm
style you would like to select.
4.
Press the ENTER button to engage your selected style. The
display screen will show your newly selected style.
5.
To hear just the Rhythm Percussion of your selected rhythm pattern
press the Start/Stop Button.
To hear and play along with the entire accompaniment orchestration
see the next page.
Your Suzuki GP-3 has a large variety of musical "styles" that you can call upon to back up your own perfor-
mance. You can choose from a simple piano backing or percussion accompaniment, to a full band or
orchestra.
You may return to default or power up settings by simply pressing the GRAND
PIANO Button (red). The piano's settings will reset to the initial full 88 note
piano with the Grand Piano Voice Selected.
The Grand Piano Button is located to the right of the LCD display screen.