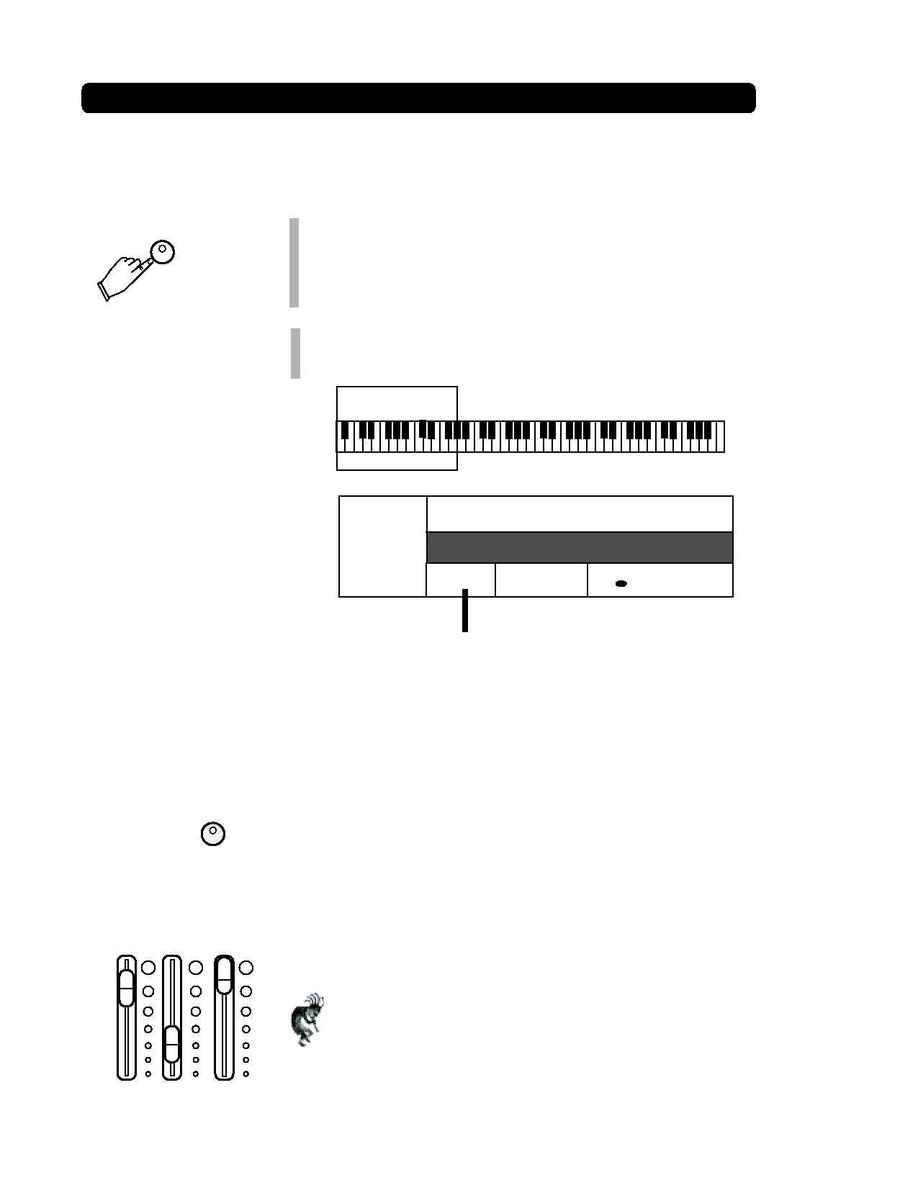 PLAYING THE RHYTHM AUTO ACCOMPANIMENT
ENGAGING THE AUTO ACCOMPANIMENT FUNCTIONS
1.
Press the One Touch Button, it's LED will turn on. The One Touch
Button is located above the Start/Stop Rhythm Control Buttons.
When this button is engaged it will automatically select a instrument
voice that will match the selected Rhythm Accompaniment Pattern.
The Intro and Piano Sync Buttons will also be automatically engaged.
2.
Play a Chord (of 3 or more notes), in the Left hand Auto Accompaniment
Piano Key Area.
You will hear the Introduction of the selected Rhythm Style
The Chord you played will be displayed in the Accompaniment Mode
section of the LCD Display. For demonstration purposed we played a
C Chord consisting of C, E and G notes.
For further information regarding the Accompaniment Controls.
Please see the Accompaniment Section of the Owners Manual.
You may return to default or power up settings by simply pressing the
GRAND PIANO Button (red). The piano's control settings will reset to
the initial full 88 note piano with the Grand Piano Voice Selected.
The Grand Piano Button is located to the right of the LCD display screen.
All 70 rhythm styles have their own dedicated auto accompaniment orchestrations. The selected rhythm style
determines the characteristics of the auto accompaniment orchestration. The auto accompaniment section of
the piano is assigned by Splitting the Piano Keyboard into two sections.
STYLE
Accompaniment
Piano Key Area
Volume Note: It is recommended that you keep the Accompaniment
Volume control in the maximum position for normal operation of the
piano.